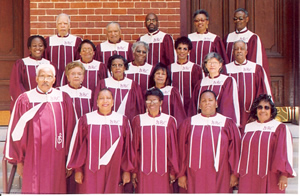 The Music Ministry is vital to worship.  We use our choirs to inspire the community of faith called Gillfield.  The worship atmosphere is enhanced when worshipper in the pew partner with the choir in the chancel to worship God in spirit and truth.
We believe that when people come to worship many of them turn to the choir to guide them during the musical praise period of worship.  We believe that when a choir is strong in its approach to worship, the congregation will respond in like manner.
Therefore, we invite you to join us in both worship and in the choir if you are so inclined.  We have a variety of  choirs to choose from and we are always seeking new members.